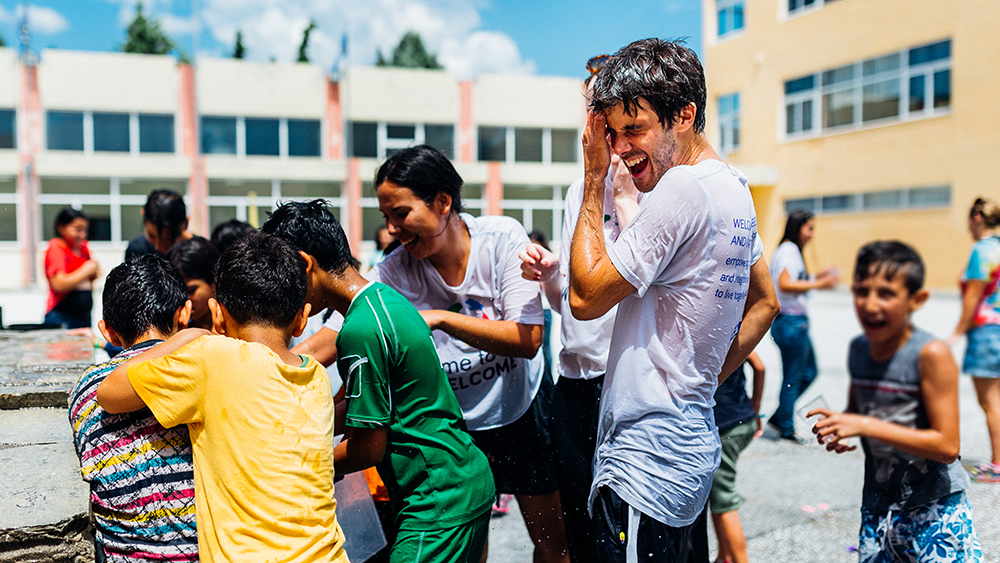 As the joint working group on refugees and human rights, we want to showcase Guiding and Scouting organisations who are supporting refugees and integrating them in their local groups. We have found a wide range of brilliant projects and work being done across Europe and have listed examples that you could use in your own organisation. There are also links to some further reading to help you better understand this subject.
CAMPAIGNING
No Hate Speech Movement – Council of Europe Youth Department
Pfadfinder*innen für Vielfalt und Barrierefreiheit – gegen Hass, Hetze und Rassismus/Auf die Plätze gegen Hetze – VCP Germany
Progetto Ponti e non muri – AGESCI, Italy
ACTION KITS FOR YOUNG PEOPLE
Activities with Save the Children
Youth led activity day for refugees
"Scouts Welcome Refugees" an der Stad
Ahmed, here is your new scarf: may it remind you of the one you left back home!
DIVERSITY AND INCLUSION
A toolkit on diversity in scouting
Diversity toolkit for scouting and guiding
INCLUDING REFUGEES IN YOUR GROUP
Frequently asked questions by leaders supporting refugees in their groups
Welcoming refugee and asylum seeking members to guiding
Project Karibu (welcoming refugee children into scouts/guides groups)
Pfasyl project to support integration of refugee children through scouting
Resources to talk to children about their experiences of being a refugee
VOLUNTEERING FOR REFUGEES
To help. Because we made a promise. On our Honour.
How to make a difference for refugees: exploring the topic of refugees with young people
Just another volunteer at Dortmund's main refugee welcome centre
So far, 60000 pieces of clothing sorted and packed in 12 days!
PLACES TO GO FOR FURTHER READING OR ACTIVITIES
ECRE – Asylum Information Database
Background: Migration in Europe
International Day of Living Together in Peace
Little Amal, a young refugee, embarks on a remarkable journey