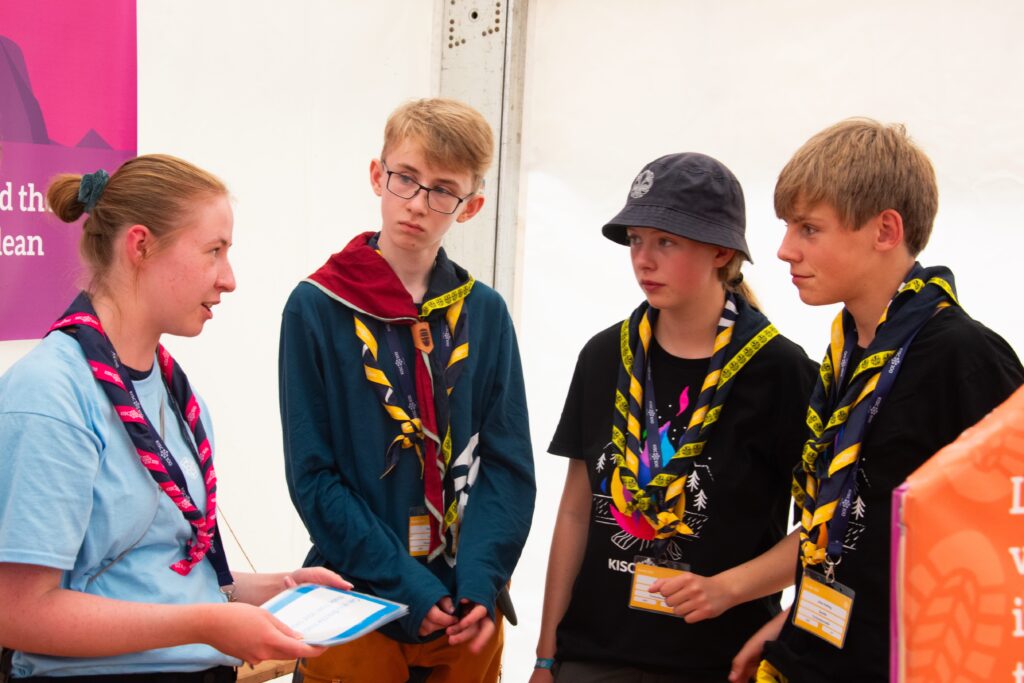 Expected start date: As of early January 2024
Duration: 12 months – the duration of the placement can be negotiated depending on the availability of the candidate
Location: World Scout Bureau Europe Support Centre, Brussels, Belgium
Description and objectives of the Project
Each year, the World Scout Bureau Europe Support Centre of the World Organization of the Scout Movement (WOSM) hosts European Solidarity Corps volunteers at its Brussels Office.
This year, we are looking to recruit one volunteer in Project Support and Events Management.
The volunteer will be onboarded to support the area of projects and events and directly support the funding and grant management process by collecting relevant information from external partners. The volunteer will report to the Grant Making Processes Manager and benefit from an external mentorship programme for their volunteering placement.
The volunteer will be provided with:
A clear learning path with objectives and many opportunities for personal development.
A monthly allocation as per the requirements of the project. This allocation covers accommodation and pocket money for living expenses. Details of the allocation will be shared in the context of the selection process.
Return flight tickets from the home country to Brussels, Belgium.
Complementary private health insurance (in addition to an obligatory European Health Insurance Card (EHIC)).
A European Solidarity Corps certificate of participation.
Free language courses through the EU's Online Linguistic Support tool.
Two days off per month.
More information on the role and application process are provided here.
How to Apply
Interested candidates should send a CV and a motivation letter (max. 1 page) in English to brussels@scout.org. Please include the title of the position you are applying for in the subject of the email (i.e. Project Support and Events Management Volunteer).
Applications will be reviewed on a rolling basis, and only shortlisted candidates will be contacted for an interview. The final deadline for applications is midnight, 31 October 2023.
Eligible countries: Candidates from the following participating countries and partner countries are eligible to apply.
For any further questions related to this call for volunteers or the European Solidarity Corps programme, please contact Tilemachos Boni at tilemachos.boni@scout.org. For more information on the placement, candidates are welcome to contact our current European Solidarity Corps Volunteer, Louise Lundbye, at louise.lundbye@scout.org.
Discrimination disclaimer
The European Scout Region does not and shall not discriminate based on race, colour, religion, gender, gender expression, age, national origin, disability, marital status, or sexual orientation in any of its activities or operations. We are committed to providing an inclusive, safe, and welcoming environment for all members of our staff and volunteers. We continuously strive to ensure and improve inclusion practises, equal access, and opportunities for all. The above-stated list of eligible countries is regulated by the European Solidarity Corps programme and not by the European Scout Region.